Argentum IT LLC Blog
Argentum IT LLC has been serving the Louisville area since 2010, providing IT Support such as technical helpdesk support, computer support, and consulting to small and medium-sized businesses.
On A Mission To Simplify IT, Dean Lause Turned His Parents IT Struggles Into Inspiration And Became The Premier IT Solution For Small and Medium Sized Businesses in Louisville, Kentucky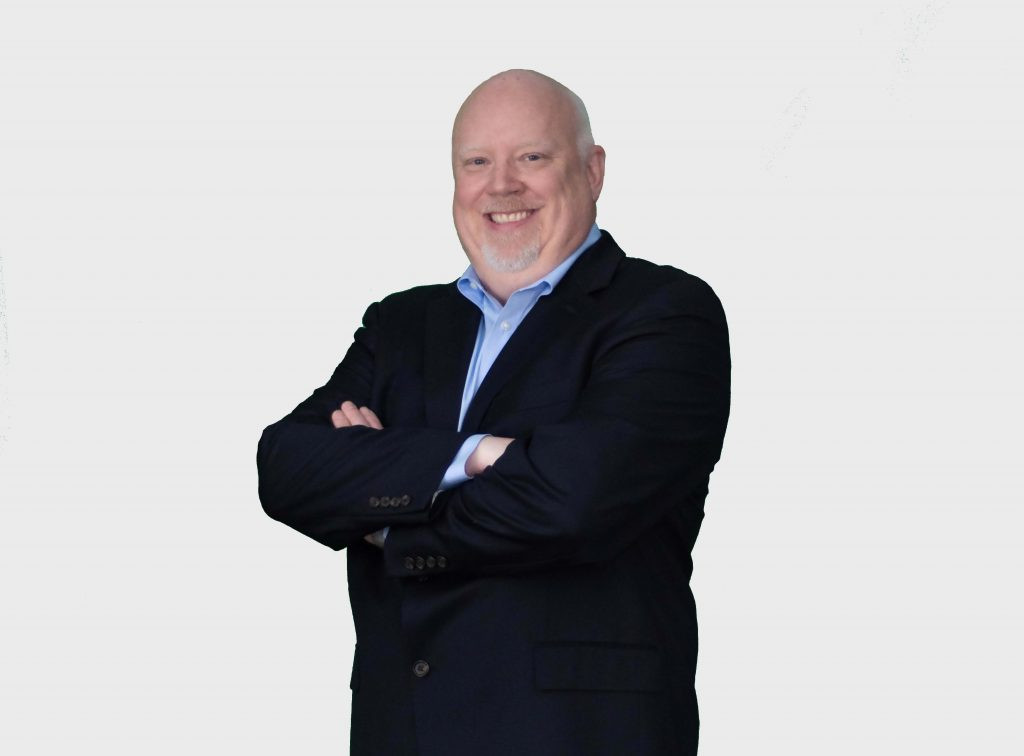 Back in the 1980's, despite owning one of the first home computers, the Tandy TRS-80, society found technology more of a hindrance than a help. But Dean loved technology and from an early age understood it could help. One of his earliest memories was taking apart an electronic racetrack he owned and putting it back together. "I was always tearing things apart to see how they worked," Dean said. So when he had his eye on his parents' business computer, they agreed to buy him his own computer to keep him from messing up theirs.
"I begged my parents for the Commodore 64," Dean recalled. "They picked it out of the Sears, Roebuck & Co. catalog and I was totally enamored with it. I like solving problems. Information Technology has always kept my attention because I like to figure out the who, what, how, and why."
Dean not only took the computer apart and reassembled it, but he also taught himself how to program and wrote programs to automate his dad's weekly sales reporting for his Snap-On Tools business.
When his family moved during his freshman year, computers became an escape from his loneliness, filling a void for the friends he was forced to leave behind. He began devoting all of his time to computers and by his junior year in high school, Dean was attending vocational-technical classes in data processing and accounting and going "full steam ahead." The vo-tech school offered him access to cutting-edge computer equipment through timeshare terminals.
It was also his introduction to computer security, and the first time he became aware of how vulnerable computer systems are to hackers. "I could knock out the assignments they gave us in five minutes," he said. "Which meant I had time left over with nothing to do even after helping classmates. So they let me collect attendance sheets and take them to the office and scan them."
That's when he figured out the school didn't have any security on their computers. He had the power to look at his own grades as well as other student's grades, and even change them, had he been so inclined. "I had access to pretty much whatever I wanted," Dean said. "For a high school kid, that was something else!"
He was one of the first to post to Internet bulletin boards and built a mini-network in his home. It was during this time that he started to develop his "light switch philosophy" about computers –the idea being that using computers and technology shouldn't be hard. Rather, it should be as "easy as turning on a light switch." Showing early indications of his impressive technology skills and emergence as a leader in the field, during his senior year of high school, he competed and won computer specialist competitions, placing 1st regionally, 2nd in state, and 17th nationally.
After graduating from high school, Dean went into the military as a computer specialist where his exceptional computer brilliance earned him a high score on the Armed Services Vocational Aptitude Battery (ASVAB), allowing him to skip the Advanced Individual Training (AIT) everyone else had to do.
Dean did computer operations for FORSCOM (Forces Command), the largest US Army command, which handles all troop movement throughout the world. There he expanded his skills and earned an Army Achievement Medal for a timekeeping application he developed. "I learned a lot about cryptography, mainframes, virtualization, and hardware which prepared me for what was next," Dean said.
Implementing Cutting-Edge Network Technology
After the Army, Dean worked for Campbell Soup Company, advancing quickly from desktop tech to developing and installing networks throughout Campbell's regional plants. "We were one of the first companies to implement network infrastructure," Dean said. "Networks were not the norm. It was all new, and people believed, in theory, it should work, but we were the first to success- fully implement it."
The realization was growing that tying computers together would be good for operations and production, and Dean was key in creating the computer network that automated the tram system for gathering ingredients, mixing, cooking, processing, and canning recipes at Campbell's.
Because Dean's network capabilities were almost impossible to duplicate, he was recruited by Food Brands America next. At Food Brands America, he upgraded the network, increased productivity, and reduced costs. "That's where I started aligning my IT skills to business needs," Dean said.
Making History
Next Dean was recruited by Motor Coach Industries. Here he remediated an international network involving operations in
the United States, Canada, and Mexico. "It ultimately became a seamless and integrated network with everybody on the same platforms," Dean said. In 11 years with the company, as Director of Network Security and Infrastructure, he pulled together not only the many divisions but also myriad aspects that improved efficiencies for manufacturing, sales, field techs, diagnostic software, even warranty details, and online parts ordering. Due to Dean's efforts, information systems were unified for the first time in the company's history, allowing them to do things they'd never been able to do before.
A Desire To Make Technology Simple And An Enabler For Small And Medium Businesses
Seeing that businesses didn't know how to use technology to drive business efficiencies and wanting to help them understand how technology could enable their companies to generate more revenue, Dean joined Argentum IT, LLC in Kentucky in 2010. "I thought about how my parents' lives could be so much easier if they only knew how to leverage the use of technology for their business," Dean said. "And while computers were getting more powerful, business owners seemed to only be struggling more."
Leveraging his 20+ years in Fortune 500 Enterprise IT environments, Dean helped build Argentum IT, LLC from scratch, consulting with numerous Fortune 500 Enterprise IT environments. Growing the company between 30% and 47% year over year, today Dean is COO/CTO of Argentum IT, LLC and is focused on helping small and medium-sized businesses in metro Louisville, Kentucky utilize technology to run their companies more efficiently and profitably. In addition to designing infrastructure environments (big and small), Dean built a proactive service approach that ensures that IT stays simple for the customer. "I want our customers to think of their technology as just another utility–as easy as turning on a light switch," Dean said.
Integrating Business Expertise With IT Creates More Value For Clients
Dean continually increases his skills, educating himself in an effort to make things as simple as possible for his clients. While serving as the Director of Network Security and Infrastructure of North American Operations, he earned an MBA with a specialty in accounting to broaden his expertise in business. Integrating this business knowledge with his technical expertise of how devices work together, he understands and designs environments from a business point of view to provide productivity, cost savings, efficiency, and solutions to his client's problems.
His clients recognize the expertise in IT, security, and business that Dean brings to the table and they understand and value what it can do for their operations. This translates to an extremely low churn rate with client retention well above 95%.
Beyond business, Dean believes technology can also be an enabler for local teens. He takes care of the computer lab at Louisville's Safe Place, which provides safe shelter and other resources to teens in crisis. He also provides mentoring and internships to high school kids to help them gain experience in IT.
A Leader In Infrastructure And Cybersecurity
Along with maintaining focus on infrastructure and Managed IT, Dean's company is a leading provider of cybersecurity.
He hasn't lost the knack he developed in childhood for taking things apart to understand how they work. Today that same knack enables him to understand the mind of a hacker, find the weaknesses in his customers' systems, and protect them from IT vulnerabilities. Combining his 30 years of self-education in cybersecurity, he's also received formal training. Currently he is pursuing a certification in Offensive Security Certified Professional (OSCP), which validates his capabilities in ethical and defensive hacking. He also has certifications in VMWare and Citrix, among other technologies.
In 2020, Dean joined with other cybersecurity experts from around the world to co-author the book On Thin Ice. The book warns against allowing even one cyberattack and details how businesses can protect themselves. He's also a regularly featured speaker on cybersecurity.
A Mission-Based On Purpose And A Powerful Personal Experience
Dean has made it his mission to be proactive in getting businesses up to speed in technology and security. "I grew up watching my parents struggle to run their business," Dean said. "Technology could have made their business more efficient while making life easier for them. It's why I get extremely irritated when service providers make IT seem complicated. I want to make technology simpler for small and medium-sized businesses so they can succeed and grow easily and faster." Learn more at www.ArgentumIT.com.